Hell, War Master Champions!
NightJar| MyRO Illustrator
Juji l MyRO Writer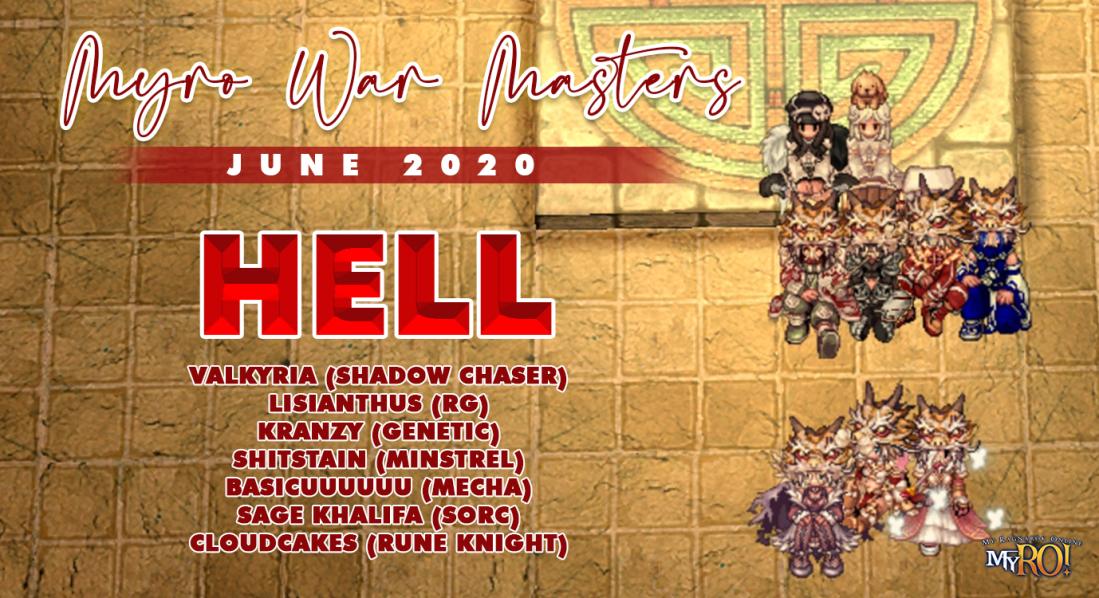 The Devils Have Come To Take Back The Throne!

After a achieving a Grandslam Title last April, Hell brought themselves back into the scene as they qualified in competing for the MyRO War Masters Title once again last Saturday, June 27.

As they started to join the weekly MyRO War Masters Scoring, their team showed a insanely high level of competency and confidence fixing their eye to once again, be the MyRO War Masters. Throughout their 5 appearances, they only lost once and that is to the Defending Champions last month, and the remaining, they're declared as winners.

On to the MyRO War Master Finals, they were on to a clean sweep at the semis easily giving them a slot to compete for the Title at the Finals. On the other hand, 322 was able to dethrone E V R G R N and was given the last slot left in the Finals.

Hell showed complete dominance throughout the whole game, giving 322 nothing but defeat after defeat. 322 succumb from the intense power that Hell showed to them.

As a reward, Hell was given the Title of the MyRO War Masters Champions for the Month of June and was given the MyRO Dragon Helm as a symbol for their successful win.