Secret Society: Guild of the Month for June 2020!!
NightJar l MyRO Illustrator
Juji l MyRO Writer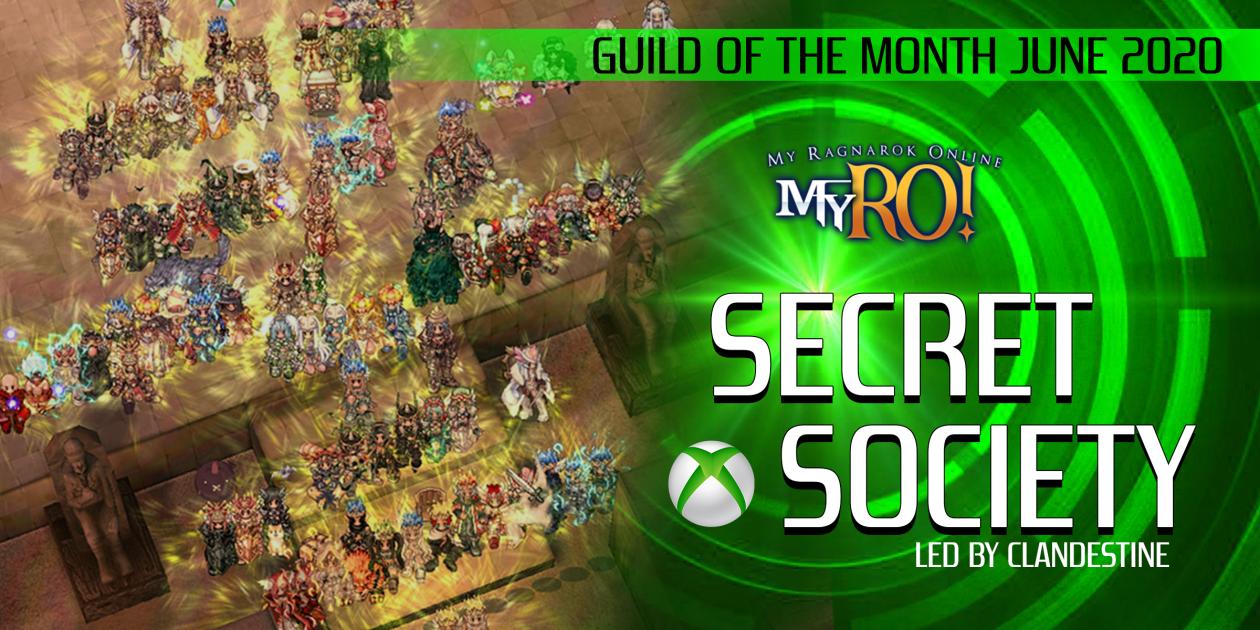 Secret Society Shattered Ka Planet's World Into Pieces!

Bullied all month-long, Secret Society managed to still go through rough circumstances during WoEs [War of Emperium] till the very last day of the run.

Ka Planet, loud and proud ended there run with an astonishing 1165 economy points compared to Secret Society's 104 economy points only.

On to the Guild of the Month Proper, held last Saturday June 6, four competing guilds participated. Obese allied with Ka Planet versus Secret Saciety allied with Secret Society. Round Robin Eliminations started and Secret Saciety got easily destroyed by the two other competing guild namely Obese and Secret Society.

Advancing to the Semis, Secret Society rushed and hastily swept the 2 points from the Obese easily advancing them to the Finals! With momentum on their side, it was clear that Secret Society has the upper hand in the competition.

Finals has started and it was truly a never before seen match before Gods and Titans! With hasty tactics and a high sense of awareness towards the opponent, Secret Society was able to swiftly attack and rush the Ka Planet's field forcing them to fight and eventually giving Secret Society the first point in the Finals.
The same setup was used in the 2nd round, again, forcing Ka Planet to attack otherwise they'll fall without even killing members of the opposing guild. 3rd round came and Ka Planet decided to face them directly in the middle of the battlefield, clashing sword by sword. With this, Ka Planet gained their first point in the Finals and has given them hope to still fight back.

4th round came and it seemed that it was likely to be the last round of the event. Ka Planet was no match to Secret Society's lineup. As the two guilds clashed, one by one the members of Ka Planet started to fall and crumble into the ground. What seemed to be a very unfortunate run for Secret Society turned out to making them the Champions in the end.

Secret Society lead by Clandestine is now hailed as MyRO's Guild of the Month Champions for the Month of June!

Will Ka Planet's Alliance bring back what is theirs in the first place or will Secret Society's Alliance start to dominate once again? We'll see!