MXME: No1 PK February 2020
Omega l MyRO Illustrator
Juji l MyRO Writer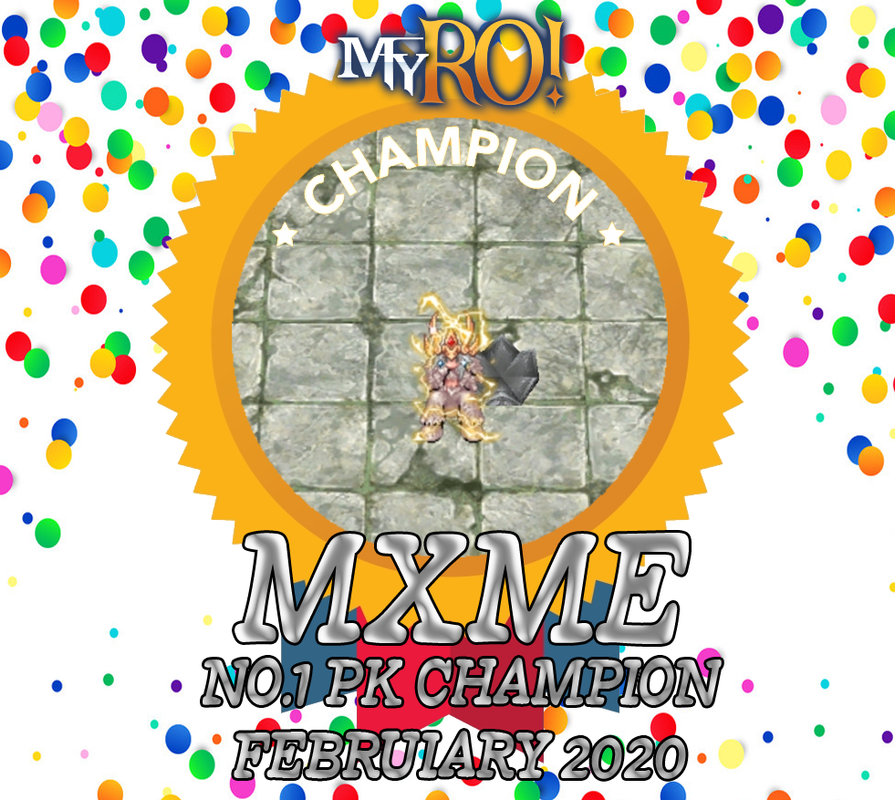 Mxme! took over the PK Night for the 2nd time around! He held Wonderwall captive and secured his Throne Once Again!

Mxme proved himself again as he conquered the battlefield last Saturday, February 15 in the PK Map Arena! Off to a great start, Mxme has his eyes straight to the defend the crown. All of the matches were in his hands but despite his great run the crowd didn't pay much attention to him.

Wonderwall, a known sura in the PvP field, started to make a scene. She easily gained wins among all of her matches until they get the chance to finally meet in the Face-Offs!

At last! Face-offs started but still, Mxme had the upper hand! Giving Wonderwall a hard time piercing through Mxme's battle strategies! Every round dominated by the fearsome Shadow Chaser, Mxme! Till the last round, Mxme proved himself worth was hailed victorious and defended his throne!

#cheers!