MXME: No1 PK January 2020
Omega l MyRO Illustrator
Juji l MyRO Writer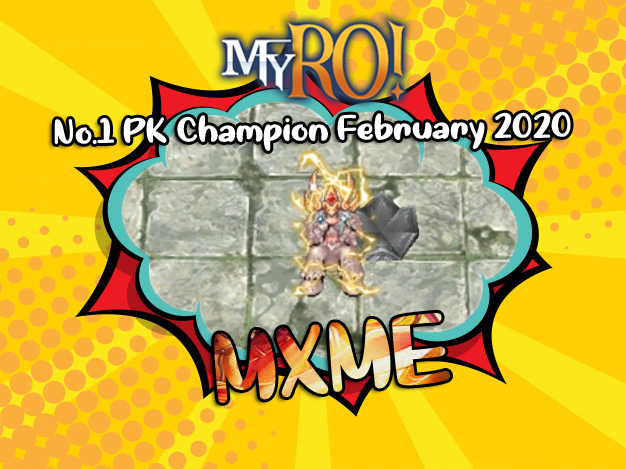 Mxme [Shadow Chaser], our #1 PK For The Month of January!!

Mxme vanquished everyone who dares to block his path to becoming the new #1 PK!

Once again, an aspiring Shadow Chaser, Mxme, head to battle with the elites of elites, king of kings and gods of gods last Saturday, January 18, to claim the prestigious #1 PK Helm!

Started with a dominating run, Mxme easily handled each opponent as if he was able to manipulate the whole series. Despite his astonishing performance throughout his climb, the defending champion, Le tiens, also showed dominance and superiority in her own series.

Both players we're able to show off their true potential. Mxme with his quick and stealthy moves and Le tiens with her lethal blows and powerful hits.

At last! The Face - offs! As everyone expected that it would be a neck to neck battle, Mxme shocked the whole server! Incapacitating Le tiens, stripping off gears, punishing her primal points, Mxme was able to slowly devour this beast! Round by round, same strategy, Le tiens had her hand held on tight rope.

The series ended as Mxme wore the #1 PK Crown! Standing in the remains of the beast! With full glory he was announced and hailed as the new #1 PK for the Month of January!

#cheers!