Cong: No1 PK July 2020
banner designed by: NightJar
article designed by: Juji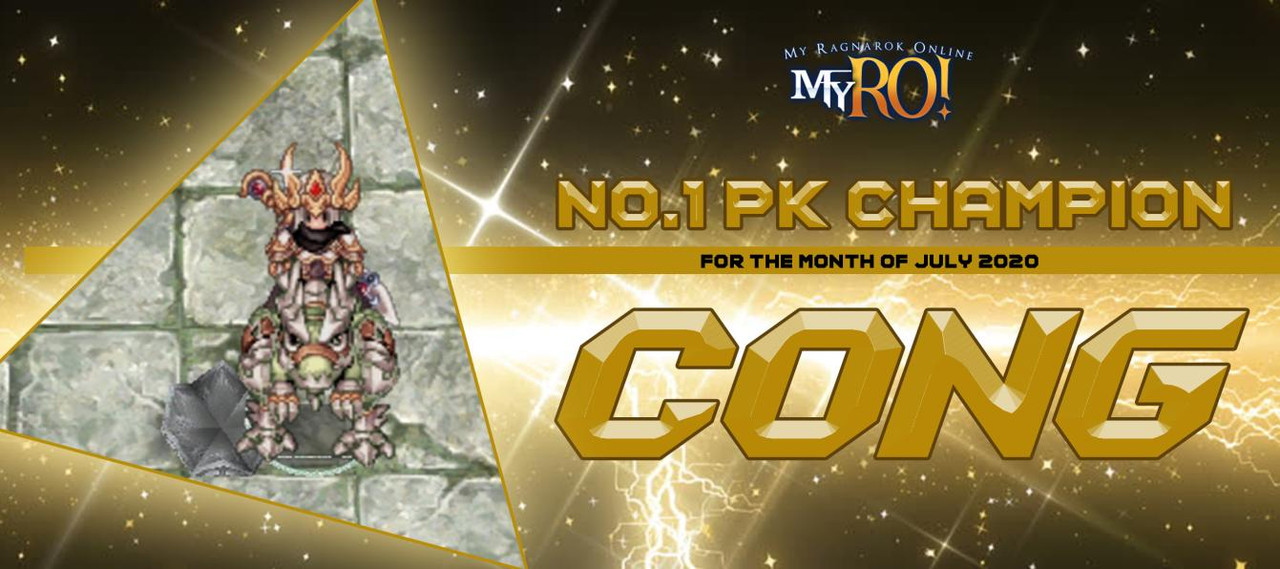 Chicken Feet Gang Unite!

Cong [Rune Knight] won our July's #1 PK Event!

The reign of Rune Knights is now back after the notorious Rune Knight, Cong, from LMS came to contest and compete with other top elite players from different save points for the prestigious #1 PK Crown last Saturday, July 18.

Shadow Chasers are still known to be the hardest job to face with at this kind of event given that the player knows and completely familiarizes himself with his character. In fact, the title holder and June's #1 PK was a Shadow Chaser, MyRO aint DEAD, and is now competing for his 2-peat title.

Eliminations weren't that fast as they used to be. Qualified players were really determined to make their own way to the top! Quick and strong attacks, fast switches, and a hardened skin for every blow they take is the key for victory. Unfortunately, there could only be one winner per match.

Moving on to the bittersweet semis. The defending champion was dethroned by surassic park [Sura] while on the other side of the bracket, Cong easily dominated all of his opponents. As well in the Finals, Cong was able to secure an easy sweep for his match giving him the spot for the Face - Offs. On the other bracket, the aspiring PK Champion Sura. Top 1 Global Sura, got his eyes right on the title as he also advances to the Face - Offs.

With a significant job difference, it was clear who has the upperhand in the battle. Cong used this as his advantage and also his key to always be the one left standing in the arena. Round by round he endures every flashy skills and heavy combos by his opponent but none of this were enough to pin him down heavily to the ground. Cong continues to dominate each succeeding round eventually giving him the win and of course, the title.

Cong is now MyRO's #1 PK Champion for the Month of July! He is now the wearer of the prestigious PK Helm! He also received PODs and Megaphones as part of his prize being the champion!

#cheers!