MyRO aint DEAD: No1 PK June 2020
banner designed by: Suisei
article designed by: Juji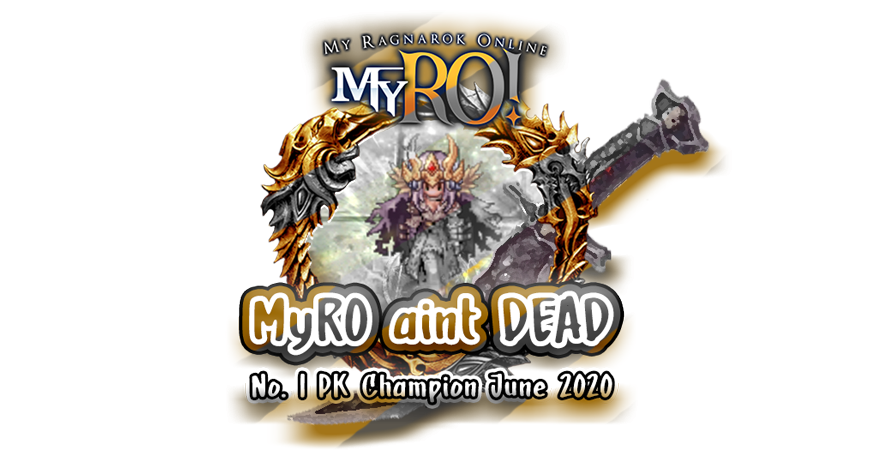 MyRO aint DEAD indeed!

Who would've thought that the unkillable PK Queen and Defending Champion Wonderwall [Sura] would be easily crushed by a Shadow Chaser?

The Monthly #1 PK Night was held last Saturday, June 20 at the PK Arena Map! Lots of fearsome players were qualified and joined the competition.

As usual, Wonderwall, the defending champion started off the Eliminations with an upperhand against her opponents while on the other hand, MyRO aint DEAD seemed to struggle from her opponents.

Shadow Chasers dominated the entire scene in the PK Night, but sadly most of them falls on the same bracket which became a burden for MyRO aint DEAD too.

Going to the Semi Finals, Wonderwall didn't have to worry at all as she eliminated her opponent 2-0 easily advancing to the Finals as well as to the Face-offs. This happened to MyRO aint DEAD as well, with her quick responses and lightning fast reactions, she was able to secure a spot for the Face-offs!

This is where everyone was shocked, Wonderwall's hasty and powerful blows didn't seem to bother the Shadow Chaser at all. Eventually, with the right timing she caught Wonderwall off-guard securing point by point until it reached to an end. MyRO aint DEAD is now our June's #1 PK and successfully dethroned Wonderwall!

#cheers!