Panulat: Guild of the Month for April 2020!!
Omega l MyRO Illustrator
Juji l MyRO Writer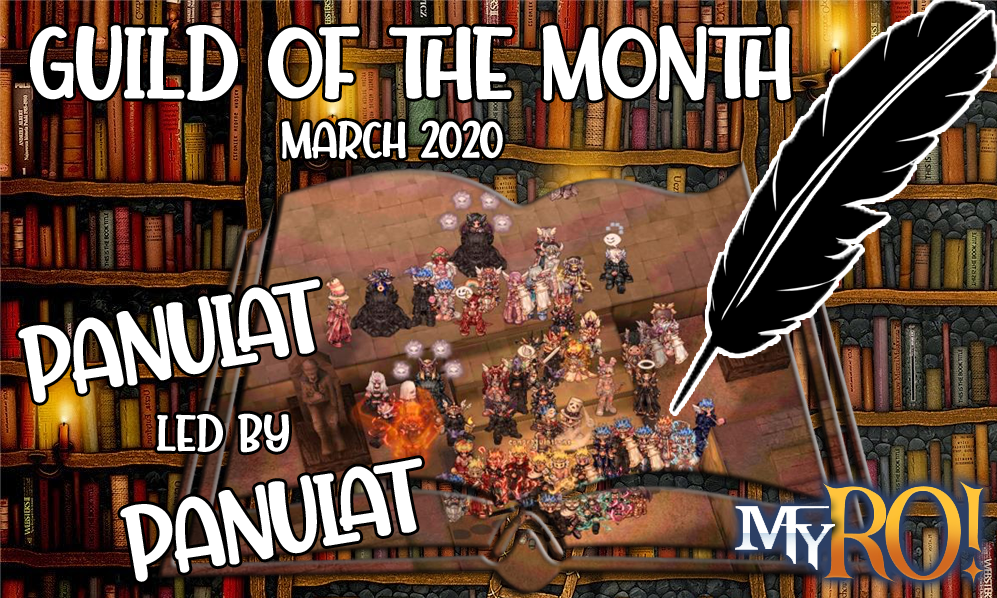 Panulat : The Rise of the Underdogs

Panulat led by Exacto won MyRO's Guild of the Month event held last Saturday, April 4 in the Guild Arena!

Panulat from the town of Prontera were known as underdogs as they struggle with their month-long run last March. Days passed when they weren't able to get any castles, not being able to sustain eco points and even lack members to play for the daily War of Emperium.

Facing OG [guild], Panulat's run can be concluded to an instant loss in the Guild of the Month. OG was able to demonstrate pure dominance throughout the run.

On to the event proper, Panulat shocked the audience as they swept the men of OG giving them the first round of the match. OG fought back and easily snatched the second round. Round three was the turning point of the event, Panulat didn't gave a chance to OG to come back another round. Each succeeding round ended with OG not being able to even kill half of Panulat's men.

Exacto is awarded with the Prestigious Yellow Burning Helm, 100 pods, Expert Ring and Megaphones! Congrats!

#cheeers!