MyRO QTB Breaker Rules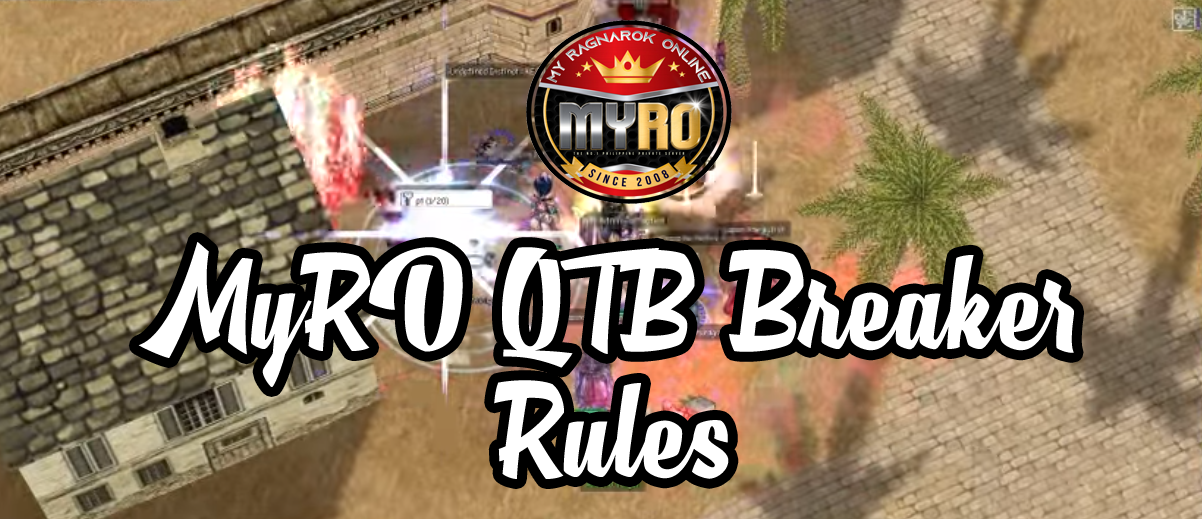 This is applicable with regular QTB Breaker and Trans QTB Breaker. The only difference is the items at Trans QTB Breaker are capped at +10 Items and some items are not usable from there (such as Valentines Emblem and Glorious RIngs)

Gears up and get ready for a GVG type event: QTB! Get a chance to win special items while you destroy the QTB Chest located at the middle of Morroc PVP and LMS PVP! Schedule and Drops will be provided below:


Non stop action with guild vs guild ganging up to break the QTB Chest! Better get your pet coco fed up as you still have a chance to steal the drops.

Schedule:
Everyday Monday - Sunday
LMS PVP Arena: 4 am and 4 pm
Payon No Limit Arena: 11 am and 11 pm

Drop Rates:
Jellopy: 100%
Valkyrie Shield: 9.99%
Black Treasure Chest: 7%
Black Treasure Chest: 7%
Gold Bullion 80%
Gold Bullion 80%
Cygnus Helm: 5.04%
Gloom Undernight Card: 0.20%

Items you can get in Black Treasure Chest:
Aries Crown
Aries Diadem
Taurus Crown
Taurus Diadem
Gemini Crown
Gemini Diadem
Cancer Crown
Cancer Diadem
Leo Crown
Leo Diadem
Virgo Crown
Virgo Diadem
Libra Crown
Libra Diadem
Scorpio Crown
Scorpio Diadem
Sagittarius Crown
Saggitarius Diadem
Capricorn Crown
Capricorn Diadem
Aquarius Crown
Aquarius Diadem
Pisces Crown
Pisces Diadem
Shaman Hair of Ornament
Valkyrie Shield
Choco Donut in Mouth
Australian Flag Hat
Victorious Coronet
Ancient Fairy Ears
Saci Hat
Dragon Helm
Sigruns Wings
Crimson Revolver
Crimson Violin
Crimson Wire
Crimson Huuma Shuriken
Crimson Dagger
Crimson Saber
Crimson Two-Handed Sword
Crimson Two-Handed Axe
Crimson Spear
Crimson Lance
Crimson Bow
Crimson Katar
Crimson Knuckle
Crimson Bible
Staff of Crimson
Crimson Mace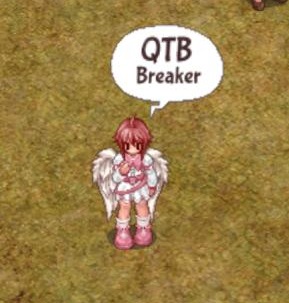 The highest QTB Breaker shall receive the TOP QTB Breaker balloon, 2pcs Black Treasure Chests, and 3pcs megaphone! You the real MVP!

For Grandslam winners:

They shall receive TOP QTB Breaker balloon, 6pcs Black Treasure Chests, and 10pcs megaphone! Trippling the rewards!

MyROnians! What are you waiting for? Gather the squad and dominate and break that QTB Chest!

See you there and Mabuhay MyRO!