Kinshiki Otsutsuki
banner designed by: NightJar
article designed by: Falchion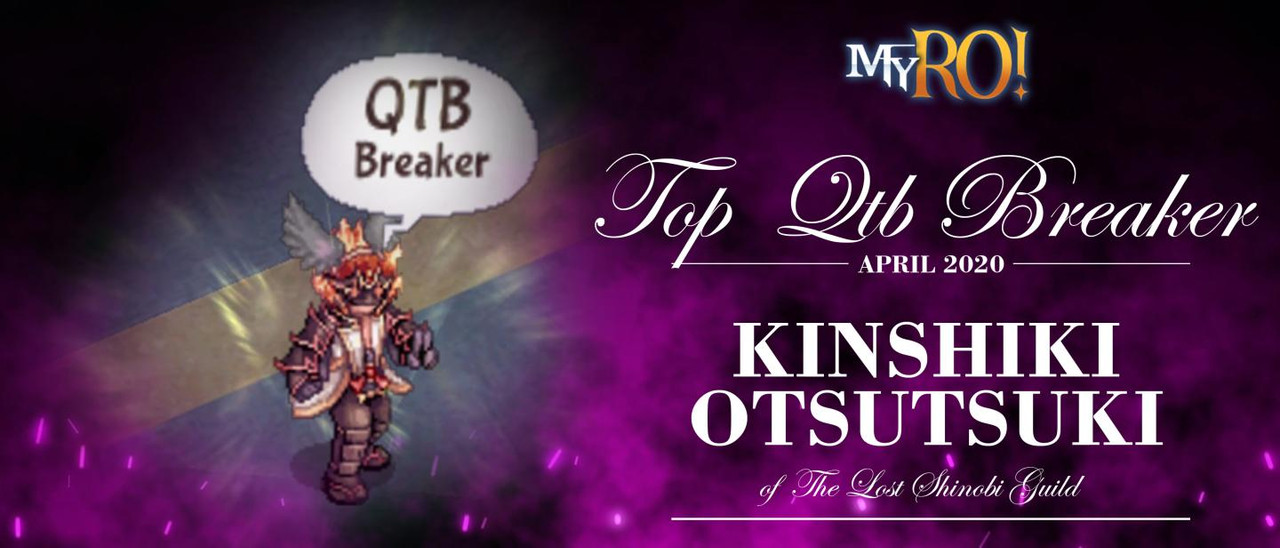 Kinshiki Otsusuki a kagerou/oboro proved himself once again for the 2nd time as he continued to annihilate every Quest Treasure Box he could which totalled to 36 breaks!

Kinshiki Otsusuki who's ready to slaughter everyone who dares to block his way to break the Quest Treasure Box every day may it be 10 am, 4pm, 10 pm or 4 am. Crushing every opponent he has to crush. It doesn't matter where his adversary came from as his eyes are only on the price as he only focused on breaking every Quest Treasure Box!

With continued perseverance and dedication, he once again climbed the leaderboards to be the best and prove that he deserved to be the top QTB breaker.