Kinshiki Otsutsuki
banner designed by: NightJar
article designed by: Omega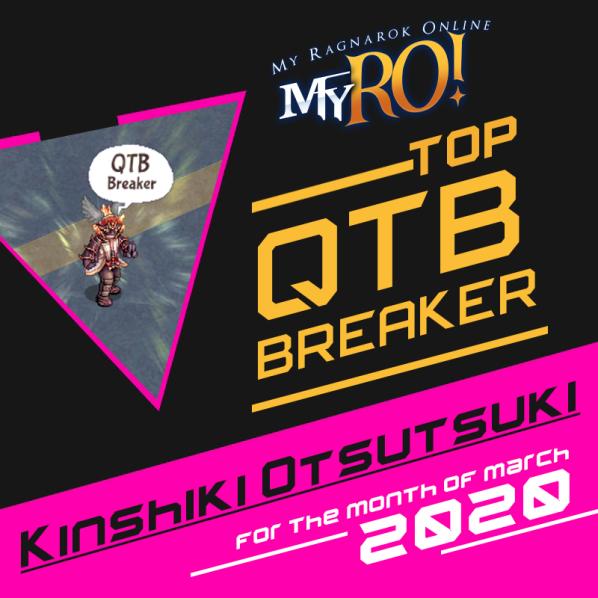 He has proven that he can defend the qtb box while still managing to be at the top of the PK list. Presenting Kinshiki Otsutsuki our QTB Breaker this month! We already know how Kagerou's kinda bit of nuisance in PK maps, with their skills and agility, surely you'll be having a hard time whether the enemy is an experience or not. We have been seeing his name consistently in the PK Lists and now decided to dethrone his opponent.

Those days when no one can defend the qtb box but yourself, when your friends are all busy with their lives and you who has a lot of courage and determination breaks the qtb box and become the top, well this is the story of our Kagerou QTB Breaker. He can defend the qtb box himself, with his skills and experience he managed to defeat the enemy with just his wits and skills. No wonder he became one of the best QTB breakers out there.

We all know you need a lot of stamina as the qtb breaker can get up to 10 hours. This is no joke, and once you break that qtb box, you are hoping to have some rare cool items and even aiming for that Gloom of the Undernight Card, the rarest of them all. Our QTB Breaker had lots of fun breaking the box with 32 breaks, he has proven his skills and dominates to the top. Kudos to him for being so brave and dethrone his oponent.

What are you waiting for? Gears up and maybe you'll be our next QTB Breaker!