Photomasyuro
banner designed by: Omega
Article by: Omega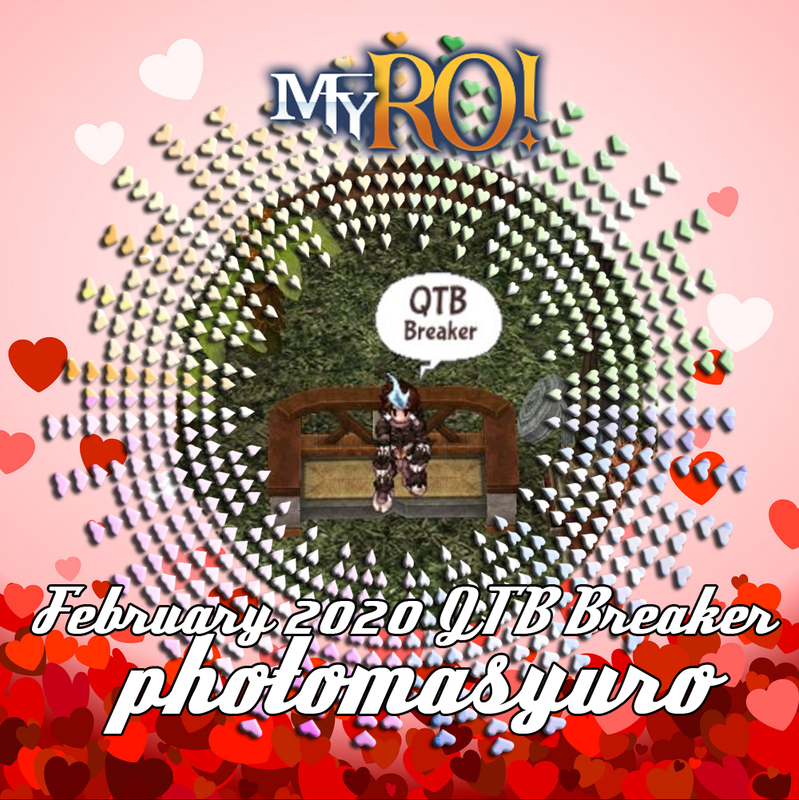 it's not just the breakers effort, it's teams effort. Striving everyday preparing the gear, lots of pots and foods, Photomasyuro dominated to the top and become our QTB Breaker this month. The name is not new to us as he was also the last February and January's top qtb breaker. I got to say, you need to have lots of guts and courage to break the qtb breaker.

You can't defend and break the QTB alone. It's already a no brainer question, along with his friends, they managed to defeat the enemies and strive harder everyday. From 4am, 11am, 4pm and 11pm, he and his friends manage to dominate the entire map. Forcing their foe in fear and left with nothing.

Are we going to see his name again next month? That's for another discussion, kudos to him and his friends on this glorious achievement!