Consonant As
banner designed by: Omega
Article: Falchion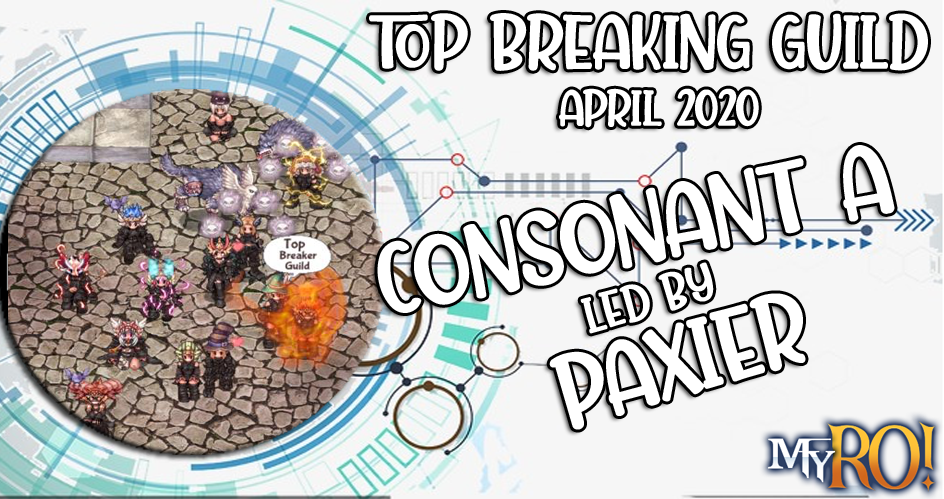 Consonant A led by PAXIER from Malaya once again claimed to be the Top Breaking Guild for the month of April 2020!

Consonant A who continued to prove that they were born to conquer every castle has won this prestigious award by breaking every emperium on their way! Using teamwork, coordination and patience is their key to success as they were not the only one who wants to obtain this award. Spamming Emergency calls after emergency calls in order to obliterate every emperium they could.

Malaya save point has continued for the last three months to reign the Top Breaking Guild! This just proves that Malaya were born with good communication skills and determination as it was hard to obtain this award for the 3rd time straight!