SCSCSCSCSC
banner designed by: NightJar
article: Falchion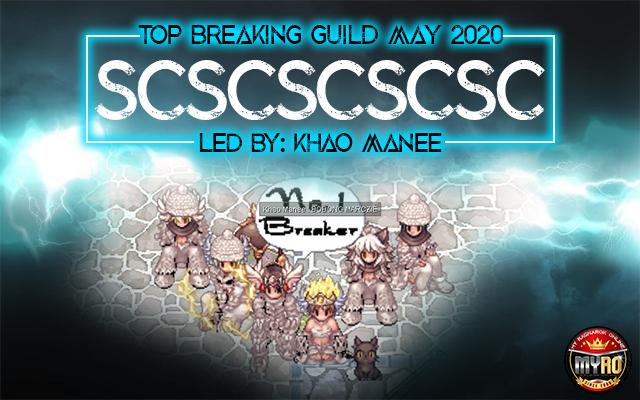 A guild from Alberta (Lower), SCSCSCSCSC led by Khao Manee proved that the Top Breaking Guild awards are not born just for Malaya as they led it up until the end with a total of 508 breaks!

It was not easy for them as they were not active all the time, but when they were online, they took it seriously using their marvelous skills, teamwork and dedication every time they had the chance. Their breakers were true products of a player with such determination and perseverance as they did not just rely on the emergency call but also used their skills in order to obliterate every emperium they could.

They continue to prove that Alberta (Lower) has something and they clearly showed it to us, they were much skilled and much dedicated as they topped and dethroned the Malaya save point! Battling every second to claim the top 1 spot of the Top Breaking Guild!

Once again, the pride from Alberta (Lower) SCSCSCSCSC led by Khao Manee our Top Breaking Guild for the month of May 2020.